Wednesday evenings | 6:00 - 7:45pm
We offer a weekly opportunity for the kids in our community in grades 1 through 5 to join us here at the church for a time of three F's – fun, food, and fellowship! Here at SonRise, we learn about stories in the Bible in fun and engaging ways while encouraging our children to make friends with one another and form the grassroots of what we hope will ultimately be a rich and rewarding faith in God. We also understand that with each kid comes a family, and we aim to maintain connections with the families in our community so that we as a church can offer support, encourage, and come alongside them as they commit themselves to raising their children.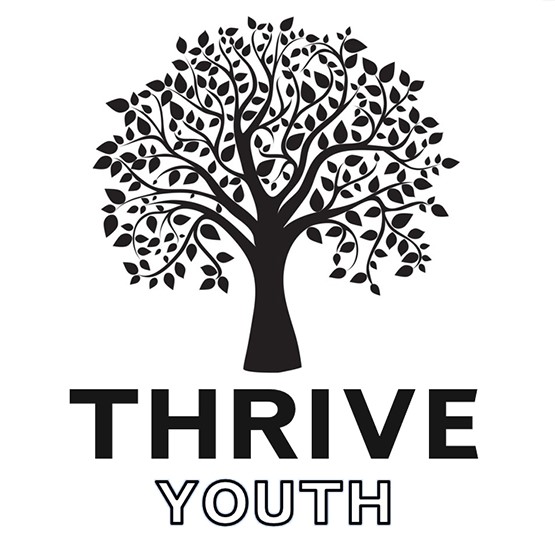 Tuesday evenings | 6:30 - 8:30pm
As our younger kids transition into middle school, they are invited to join our youth group community on Tuesday evenings for fun games, enriching devotionals, engaging times of worship, and best of all, life-long fellowship. At Thrive Youth, our focus is on community – both serving one another in love and friendship, and recognizing our part and our duty in serving others around us, a.k.a. our neighbours. In addition to our gatherings on Tuesday evenings, we partake in a wealth of other off-site events, from youth retreats to the annual One Conference in Moncton. As each student's involvement in Thrive deepens over their time with us, we encourage our youth to grow and take ownership of their faith journey, and seek prayerful support from those in our church as they straddle the fine line between faith and culture.
Adventure Creek Day Camps
During our summer months, our church offers four weeks of affordable full-day camp programs for kids who are entering into Grade 1 to those graduating from Grade 5. Not only does each day at our week-long camps offer a wealth of fun theme-based activities for all ages, our goal is to have each camper go home each day with a lifetime's worth of memories. Discipleship is a critical component to our camps as our campers will be encouraged to seek out a relationship with Jesus and strengthen their trust in Him. 
Our group leaders are trained to focus on forming valuable and life-long connections with each of our campers and tend to their specific needs. Young leaders going into grades 7 and up are encouraged to apply for the opportunity to learn and grow their leadership skills by becoming a group leader to our campers. 
And last, but certainly not least, lunch is provided every day at camp by our outstanding volunteer staff!
Registration for each upcoming summer opens April 11th. Stay tuned and/or follow us on Facebook or Instagram for more details regarding themes and registration process.