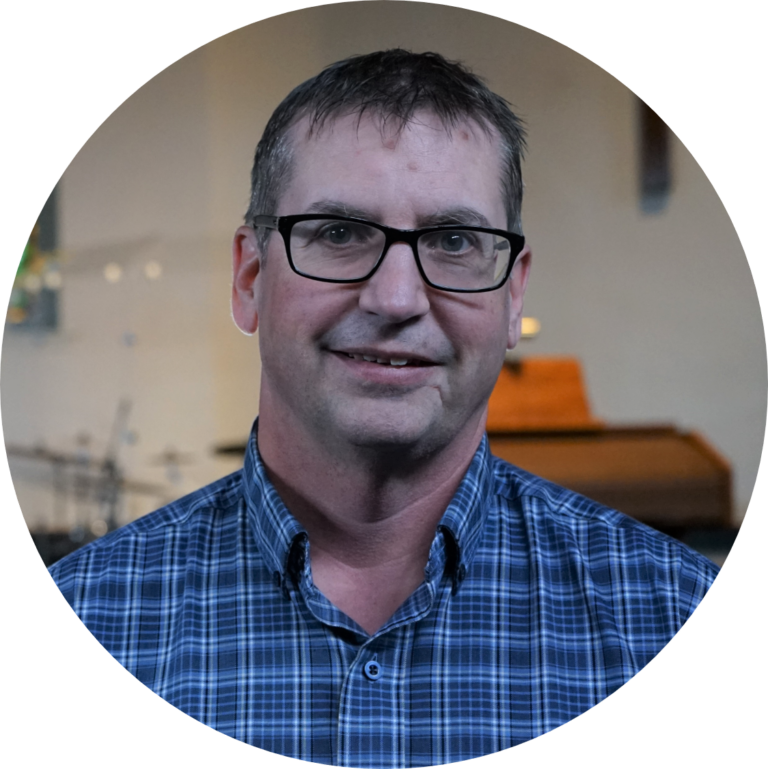 Lead Pastor | Gordon Cook
Hi, my name is Gordon and I am so glad that you have chosen to take time to get know more about The Drive. God called me, and my family, to join Him in His work here in 2010 to serve as Senior Pastor.  My wife Pam and our sons, Jared, Matthew, and Aaron and I have been blessed to live and grow in this wonderful community of faith.   
Both Pam and I grew up in New Maryland where I graduated from FHS in '89 and she graduated from FHS in '90. Pam went on to receive her BA from STU in '94 and her B. Ed from UNB in '96.  I graduated from STU in '93 with my BA and from Acadia Divinity College in '96 with my M.Div.  We were married in June of '96 and we have pastored 3 CBAC churches In New Brunswick since; Kinston/Erb's Cove, Petitcodiac and currently The Drive.   
Over all the years and in all that has been done, Jesus continues to be my, and our, greatest love.  I believe that Jesus is the only hope for our families, community and world. He demonstrates the love of the Father, has the power to save all people from death to eternal life and has given His Spirit to complete His work on earth.  He loves us and is worthy of our lives and devotion. I would love for you to join us in fulfilling Christ's mission for the world and in worshipping Him as He gives us strength.
Associate/Youth Pastor | Keith Blair
Hi, my name is Keith, and I am the Pastor of Children and Youth Ministries here at The Drive! My ministry journey of close to 16 years now has taken me from serving as a student leader with a church youth group in Toronto to answering God's call to minister to a group of youth in small-town Nova Scotia, and everything in between. After graduating from York University in Toronto in 2012 with a Bachelor of Arts in Psychology, I served as the Youth Ministries Intern with the Canadian Baptists of Ontario and Quebec (CBOQ) for nine months. While there, I applied and was accepted to the Master of Divinity program at Acadia Divinity College, where I pursued my formal ministry education until I graduated in 2017. In March 2018, I began my full-time ministry here at The Drive, and became happily married to my wonderful wife Kathleen five months later, in August of that year.
Ever since I began serving as a children and youth leader during my undergrad, God's call to minister to the next generation of Christian believers has been clear to me. From youth leader in Toronto to full-time pastor here in New Brunswick, my commitment has always been to forming relational connections with our youth. I desire nothing more than to get to know and be a part of our students' lives and to connect with their families, and I consider it my utmost goal to strengthen the presence of the church in their lives by encouraging the church to come alongside them as they continue to develop and explore the deepest nature of their faith. Please pray for me as I continue to faithfully.
To reach and to serve those in our community and beyond with the love and good news of Christ
To be driven for Kingdom work by compassion and equipping servants.